Advancing Technology
In 1954, Weizmann Institute of Science researchers built Israel's first computer – one of the first in the world. In the '70s, a Weizmann cryptographer co-developed the algorithm that makes today's online transactions secure.
Recently, an Institute scientist created a DNA-based biological computer so tiny that a trillion can fit in a drop of water. These milestones are more than Institute achievements; they're a time line of technology's evolution.
Weizmann scientists also developed the technology behind light-sensitive eyeglasses and windshields; are working toward next-generation computers via quantum electronics; creating artificial vision and image-recognition systems; and are using technology to improve security, such as a program that safety-checks complex systems ranging from nuclear reactors to spacecraft.
​A collaborative study of a key property of light may help double screen luminescence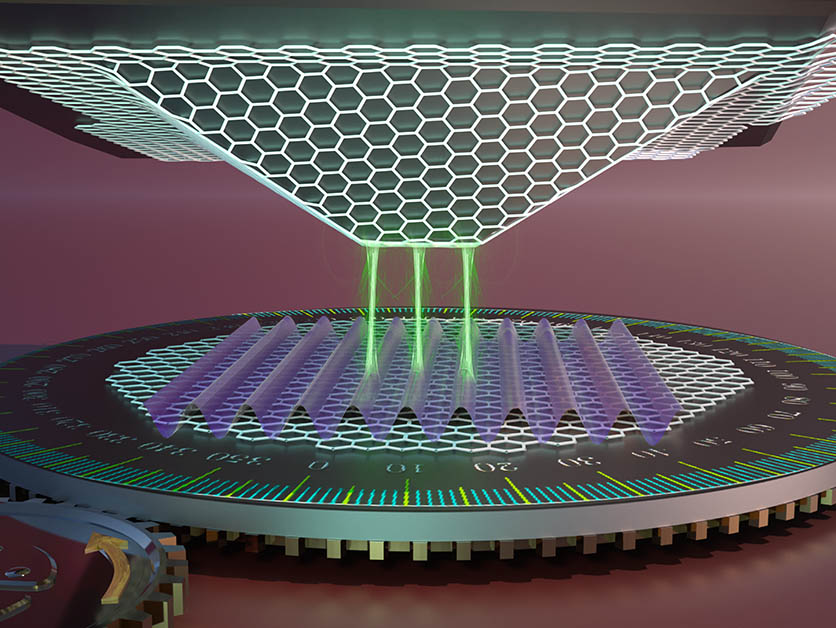 A clever take on the science of twistronics offers new ways of exploring quantum phenomena